Philanthropy Assignment: Inspire Tomorrow's Leaders With Science

+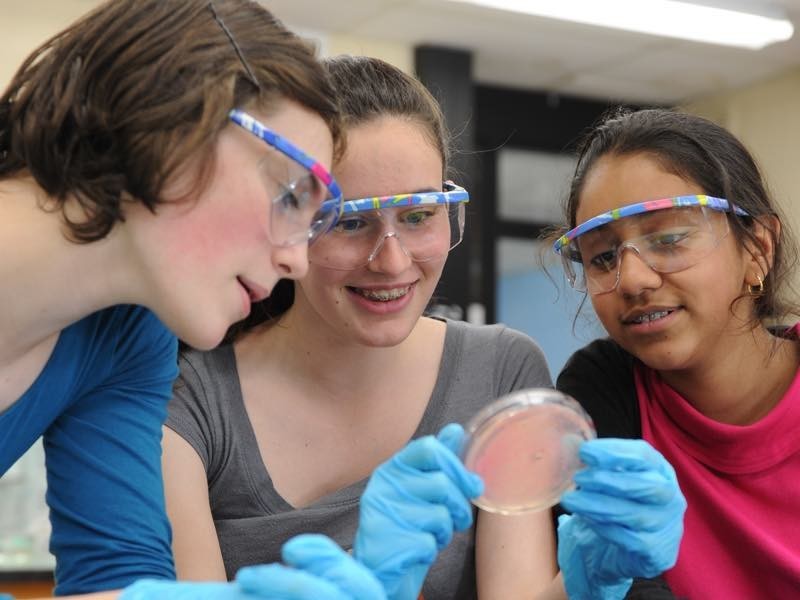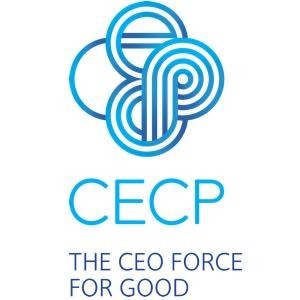 In a world increasingly driven by industries that rely on advanced technical learning and innovation, fluency in STEM fields (science, technology, engineering and math) becomes more vital every day. Yet our education system isn't keeping up. Five years ago, a Business-Higher Education Forum study found that 80% of high school students either lacked interest or proficiency in STEM subjects. Meanwhile, a college and career readiness organization known as ACT reported last year that the number of students pursuing STEM careers is growing at less than 1% annually.
The Amgen Foundation is doing something about it. As the principal philanthropic arm of Amgen, the largest independent biotechnology company, the Amgen Foundation has been committed to inspiring the next generation of scientists and innovators by making immersive science education a focus of its social investments for almost 30 years. While Amgen has reached millions of patients around the world with biotechnology medicines to combat serious illnesses, such as cardiovascular disease, cancer and migraines, the Amgen Foundation has reached more than 4 million students globally—and it is poised to launch a new program called LabXchange with the potential to reach millions more.
"As a scientist, it's clear to me that the most effective way to learn science is by doing it," says David Reese, executive vice president of Research and Development at Amgen and member of the Amgen Foundation board of directors. "It's time to transform the science learning experience. We need to move from information acquisition to application and exploration, from students as passive listeners to active participants in the learning process, from teachers as knowledge transmitters to facilitators and coaches."
Amgen scientists collaborated with educators back in 1991 to launch its first science education program, the Amgen Biotech Experience, giving high school students hands-on access to state-of-the-art lab equipment and the chance to perform procedures such as producing a recombinant DNA molecule and using it to transform E. coli bacteria. It started as a single high school class; today, the curriculum reaches 83,000 students in 20 communities annually. The Amgen Foundation followed this act with the launch of the highly prestigious Amgen Scholars Program, supported by a 12-year, $50 million commitment from the Foundation in 2006. It provides college and university undergraduates from all economic backgrounds the opportunity to spend their summers conducting cutting-edge research at leading institutions, under the mentorship of top scientists. (The majority of the almost 4,000 participants who have completed the program are now pursuing advanced degrees or careers in science.)
Last year, the Foundation added online learning to its portfolio. It made a $3 million grant to the Khan Academy, a free platform that offers students and learners a high-caliber video-based education, including exercises and quizzes. The Amgen Foundation became its exclusive sponsor for biology content, further aligning with Amgen's focus on biology.
In May of this year, the Foundation announced it was pushing further into technology-based science teaching with a $6.5 million contribution to fund the development of LabXchange with a team at Harvard University. After its planned launch next year, LabXchange will offer a free, virtual lab experience and interactive curriculum that will enable students to perform simulated experiments online.
Leading the Harvard team is Robert Lue, a professor of molecular and cellular biology. "Generally, introductory science learning happens at a very small scale in a lab, but there are hundreds of millions who will never have that kind of access," says Lue. "LabXchange aims to seek a much more scalable resource for them. Students will be able to do experimental designs of their choosing, select appropriate protocols and methods, execute them virtually, and generate data to address scientific questions—such as, "Can I use CRISPR-Cas9 [a cutting-edge method to edit genes] on human cells to see whether I could cure a disease?"
Featuring a social network component that allows students and teachers to share ideas and processes, LabXchange is part of the evolution of edX, an open source learning platform used by thirty-five million people.
The Amgen Foundation's approach exemplifies one of the key trends in corporate social responsibility today: aligning a corporate foundation's giving strategy with the company's mission and values. Amgen's mission is to serve patients, especially those suffering from serious illness—and the company employs thousands of scientists to deliver on that mission. So it should come as no surprise that a commitment to science education is a central theme for the Amgen Foundation.
Consumers are demanding that corporations commit to making positive change in society, and the most effective strategies are strongly linked to purpose. "We don't always use the word philanthropy anymore," says Daryl Brewster, CEO of CECP, a coalition founded in 1999 by actor Paul Newman and others to create a better world through business. The CEO-led initiative provides connections, advice, support and data that help more than 200 large companies transform their social strategies. "Thinking of community citizenship as a business investment that has societal or business impact and partnering with the right people can be powerful," says Brewster. "We counsel a lot of companies to connect their social strategy with their DNA."
"Supporting efforts to encourage and teach future scientists—and citizens—is a way of ensuring that the kind of innovative work done by Amgen scientists can continue in the future," says Reese.
However, science education addresses challenges not only relevant to the biotech industry, but also to the broader economy. "Regardless of what career students pursue, they need critical thinking skills and basic scientific knowledge," notes Eduardo Cetlin, president of the Amgen Foundation. "This enables them to do many things. They can become more informed citizens, more active participants in their own health and others, and more engaged with our increasingly technology-driven world—and they may even go so far as to lead a team of researchers to uncover the next big medical breakthrough."
"Business guru Peter Drucker said, 'the best way to predict the future is to create it,'" notes Cetlin. "It is a privilege to play an impactful role in doing just that through inspiring tomorrow's leaders through science education."