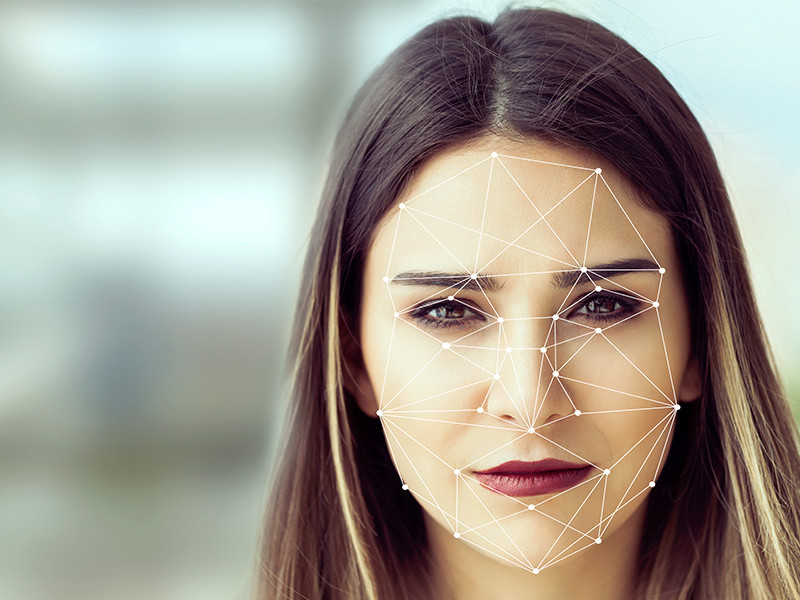 At airports, theme parks, government agencies, and global private enterprises, NEC provides a powerful solution for biometric identification.
After 9/11, Congress mandated increased security measures at America's borders, including the use of biometrics, the analysis of unique physical characteristics such as those found on fingers or faces that can verify individuals' identities. Complying with the edict wasn't easy. In 2013, U.S. Customs and Border Protection (CBP) accepted the challenge to implement a technology that would be accurate, cost-effective, and practical—something that could be integrated into existing airport infrastructure and wouldn't make passenger backups even worse.
Skeptical, airlines were slow to get onboard. But now they're pushing to the front of the line, thanks in part to NeoFace® facial recognition technology from NEC Corporation of America. In 2016 CBP used NEC's technology in launching a biometrics pilot with Delta Airlines at Atlanta's Hartsfield-Jackson Airport. Testing has since expanded to airports across the country, and several airlines have embraced it. By 2022 CBP expects to use facial recognition to verify 97% of passengers leaving the United States.
"One top executive told me we need to roll this out to all of our gates," says NEC's Raffie Beroukhim, senior vice president, advanced recognition systems. "He said, 'everyone seems to be happy—our agents, our clients. We are getting calls from other airports wondering when the rollout will reach them!'" CBP uses NEC's NeoFace identity matching and scoring algorithms exclusively in its facial recognition system and is testing NeoFace Express, NEC's "front-end" photo-capture device, at nine airports.
In part because of its consistent rating as the most accurate facial recognition algorithm, as determined in four consecutive tests by the National Institute of Standards and Technology (NIST), CBP is just one of many federal, state, and local government and law enforcement entities that have relied on the NeoFace algorithm to make communities safer. Many other businesses in high-traffic areas, such as theme parks and stadiums, are also using or testing NEC's biometrics technology. In all, NEC has more than 150 biometrics systems deployed in 30 countries.
"NEC recently celebrated 50 years in the U.S., and we've been providing law enforcement with safe, secure identification and access control for the better part of three decades," says Beroukhim. "What sets us apart is that we introduce products based on our conversations with clients."
For example, NeoFace Express needed to be portable and adaptable to multiple lighting conditions, with a small footprint and simple interface. It also needed to be touchless and frictionless—passenger photographs are quickly captured, and images are rapidly matched against the CBP database. It can actually speed up the boarding process at airports: In the future, passengers will not have to stop to pull out their driver's licenses or passports, or even their boarding passes, and show them to agents.
"The use of biometric technologies at airports, particularly facial recognition, is a key element in maintaining the viability of global air travel," says Tovah LaDier, managing director of the International Biometrics + Identity Association (IBIA), the industry's leading advocacy and educational organization. And with air travel projected to nearly double by 2036 according to the International Air Transport Association (IATA), "biometric technologies are the most effective method for security and streamlining global aviation," she says, "and air travelers are ready to embrace biometrics in air travel."
According to the 2017 Global Passenger Survey (GPS) conducted by IATA, 82% of travelers expressed a desire to use a digital passport on their smartphones for activities ranging from booking flights to passing through the airport. Among the respondents, 64% favored biometric identifiers as their preferred travel token.
LaDier also notes, "Biometric technologies are widely used for many other important applications in society today. For example, government entities use it for myriad of purposes, such as protecting borders; securing transportation, maritime facilities, and critical infrastructure; tracking and identifying terrorists; and solving crimes."
A major trend over the past few years, LaDier continues, "is the explosive growth in the use of biometrics outside the government for applications such as combating fraud and identity theft; creating secure online and mobile transactions; providing convenient and secure mobile banking; enabling remote banking in rural parts of the world; preventing professional and academic test‐taking fraud; and controlling access to healthcare records and prescriptions."
As successful as NEC has been with facial recognition and its other analytics platforms, the company is eager to explore new technologies. "We're committed to a culture of continued innovation and expanding our opportunities to provide security, safety, convenience, and a personalized experience," says Beroukhim. "It's in our DNA."