DataStax helps companies supercharge growth and innovation by leveraging data in real time.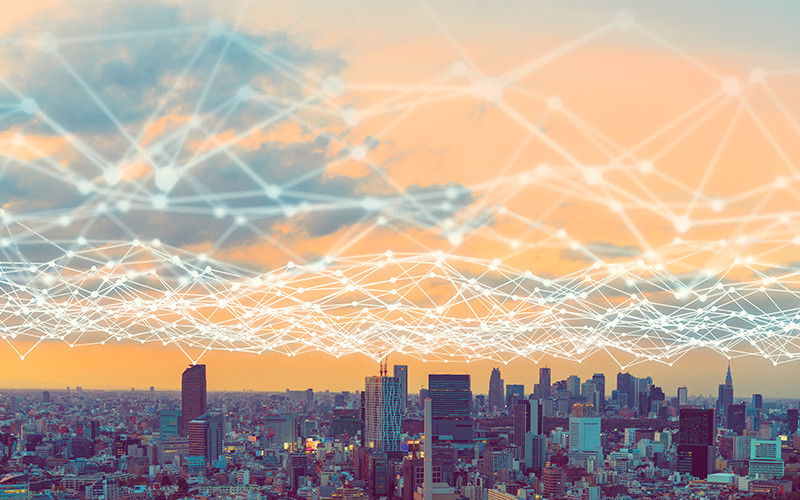 Talk about information overload. Businesses now operate in a world of 24/7 online activity, where 7 billion devices are connected and talking to one another, and 2.5 quintillion bytes of data are generated every day. In addition, customers are constantly communicating with you, making the need for more effective data management strategies a growing priority. Finding better ways to build and maintain a more flexible, scalable IT infrastructure has become critical to sustaining enterprise innovation and growth.
Fortunately, solutions are easier and more affordable than in years past, but companies need to learn how to use all the data they collect. Billy Bosworth, CEO of hybrid cloud database leader DataStax, says for most organizations, it's not just about finding more versatile, reliable, and secure ways to manage information. It's also about finding better ways to put this information to work. "The real trick that disruptors in every industry have learned is how to effectively leverage data in real time and make it the lifeblood of their business," he says.
Below, he offers some guidance for organizations to do just that.
Design for Growth
To successfully compete in today's market, start by taking a holistic view of the data you plan on collecting and working with and consider all the ways in which it can be applied, says Bosworth. Then sketch out a plan for an IT infrastructure and data management strategy that can help you leverage this information toward accomplishing larger goals, not just the tasks at hand. Speak with colleagues first to get their input and consider where data can be applied to initiatives throughout your organization as well.
One of the most damaging problems in organizations, says Bosworth, is when information is siloed, or cordoned off. Instead, it should be freely shared and utilized in multiple ways to fuel growth. To maximize data's impact when building an IT backbone, start by implementing an always-on data layer that bridges the gap between on-premise and hybrid/multicloud environments. Make a point to invest in systems that can constantly capture insights and information and also apply information gained from past exchanges to present user interactions. You'll want to tap into external as well as internal sources of data too.
See the Bigger Picture
Often, multiple stakeholders are involved in major enterprise IT decisions. But these decision makers (who frequently hail from different departments and divisions) tend to operate with disparate perspectives and priorities in mind. It's one thing to design data-management solutions for cost efficiency and risk minimization. It's quite another to craft those that promote agility and grand-scale innovation.
To better connect central organizations and individual lines of business, promote active collaboration and communication, says Bosworth. He recommends establishing cross-functional teams to oversee these efforts so that more informed and useful solutions can be built in tandem. Successful organizations look to align the needs of various stakeholders, he says, and smartly apply insights in ways that let them adhere to goals and guidelines while remaining able to rapidly build, scale, and innovate. "You need to be able to see what's coming around the corner and how data can be applied to future ventures," he notes. The more you share information and insights with colleagues, the more you can focus resources toward a common goal, thereby completing tasks faster and more effectively.
Begin with the End in Mind
Instead of building your next world-changing app or capability and then figuring out what data you need to support it, it's smarter, says Bosworth, to flip the formula. Likewise, before creating or revamping software solutions and tools, remember that your creations will inevitably both generate data and need to acquire data from other sources.
And don't forget that anything you create needs to be able to evolve and scale over time. Two questions you can ask that can help you build a better blueprint for an IT overhaul: 1) What can I change first that will give me the fastest time to impact while positively affecting both the top and bottom line? And 2) Am I accurately matching the characteristics of the data management solution I'm considering to the characteristics of the applications (both present and future) it's designed to support?
Iterate, Don't Reinvent
The companies that most readily adapt to hybrid/multicloud operations, and always-on business landscapes, aren't constantly reinventing the wheel. Instead, they iterate, adding new business functionalities a little at a time. For example, Macy's uses DataStax Enterprise (DSE) solutions to fuel its omnichannel business operations, allowing shoppers to seamlessly purchase any product in store or online while providing deeper insights into their buying habits at every turn. Adding these capabilities never required the retailer to scrap its existing IT tools and start over. Rather, Macy's was able to smartly integrate and add core functionalities to existing systems and continue to expand and build upon them. For example, the retailer added a product catalogue to its website and then, later, expanded its capabilities to include comprehensive inventory management solutions that support seamless online/in-store shopping on Black Friday and Cyber Monday, the busiest shopping days of the year.
Take a Methodical Approach
To stay competitive, organizations need not only to deploy databases capable of infinite uptime, scalability, and adapting to a vast range of on-premise, hybrid, and/or multicloud environments; they also need to apply the CARDS approach to designing business apps and solutions, explains Bosworth. Specifically, any new project you invest in should be:
C

ontextual: Capable of using data and insights to provide informed and personalized user interactions.

A

lways on: "You have to think in terms of disaster avoidance, not recovery," notes Bosworth. "We now live in a world with no downtime."

R

eal time: Every interaction has to be fast, engaging, and happening right now without delay.

D

istributed: Ensure data gets to endpoints faster while eliminating geographical single points of failure.

S

calable: Built to be flexible and expandable as data loads increase, without adding complexity.
Some questions you can ask when crafting IT infrastructures to make sure you're sticking to this approach include:
Is the database I've chosen easily able to span both physical data centers and clouds?
Are apps I'm creating ready and able to easily interface with other systems of record?
Is the high-tech architecture I've chosen going to allow me to add more features and functionalities rapidly once I've launched a project?
Who else in my company might be interested in what we're working on, and am I asking for their feedback and input when I'm designing a data management strategy?
Building a business designed to survive and thrive in a world of hybrid/multicloud solutions doesn't have to be time-consuming or difficult. Consider the case of accounting and personal finance software maker Intuit, which has transformed itself from offering stand-alone boxed products to becoming a largely cloud-based business. Starting with shrink-wrapped retail software, Intuit slowly began to add online and social functionality, followed by support for DataStax Enterprise hybrid-cloud and on-premise database solutions. These solutions now allow the company to support over 6 petabytes of data and 45 million customers across a suite of business products such as QuickBooks® Online, QuickBooks® Self-Employed, and ProConnect™.
Picking the right database architecture and IT infrastructure isn't just critical to powering the success of tomorrow's apps and solutions. It's also vital to the future of any enterprise. "We see cloud, personalized, and on-demand solutions everywhere in our lives as consumers," says Bosworth. "Now we see it everywhere in the enterprise. You've got to actively embrace these new paradigms—paradigms that allow you to develop solutions faster, adapt more rapidly, and respond more effectively to customer needs—if you want to survive."