At Siemens, purpose extends from the workplace, and the communities in which it does business, to society at large.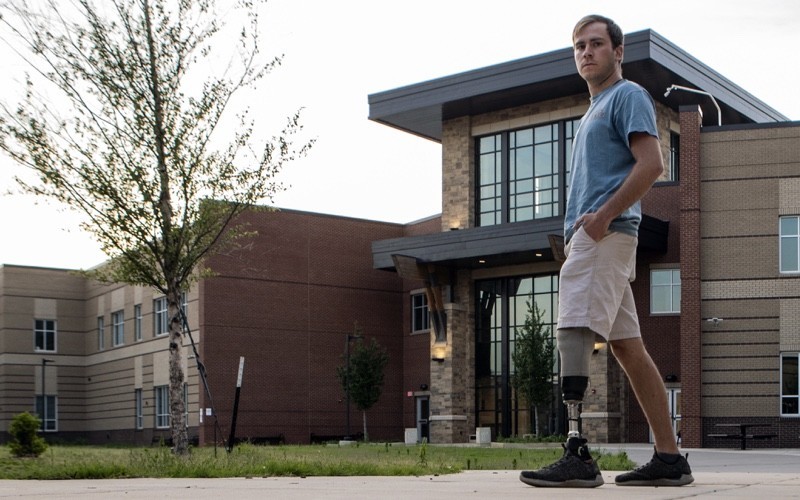 It used to be that American companies survived major economic and cultural disruptions through pure pluck. But today, embracing change and responding to societal needs are just as critical to survival and success.
Siemens USA, the U.S. branch of the multinational conglomerate, exemplifies what it takes to sustain success. Over 160 years, its business has evolved from electrification to automation to digitalization. In recent decades, it has gone from doing business largely as a hardware company to being one of the top 10 software companies in the world.
Now, in response to an array of constituents—customers, shareholders, employees, and even prospective recruits—who expect and even demand companies to align their products and services with purpose, Siemens USA has evolved from being a business-to-business company to a business-to-society company.
"What we're looking at is how the technologies we create and bring to the table can address the inexorable forces—globalization, climate change, the aging demographics, and the digital revolution that is disrupting every single market we've worked in—that are changing the world today," says Barbara Humpton, CEO of Siemens USA. "We're bringing our expertise in to address the world's most pressing needs and create lasting value to society."
One way the company is addressing some of the inexorable forces is by championing sustainability: Siemens USA has committed to being carbon-neutral by 2030, and halving its footprint by 2020. Another is their mission at the local level, where some 50,000 employees are driving engagement in their communities through education outreach. While the company invests $50 million a year in continuing education for its U.S. employees, it invests heavily in educating the workforce of the future, too.
"There's a huge shortage of talent in manufacturing and, likewise, a huge shortage of talent in tech," says Humpton, who guides the Siemens agenda and engagement in the company's largest market in the world. "A majority of our folks have a background in the STEM [science, technology, engineering, and mathematics] fields and are passionate to bring our hardware and software into schools, then act as mentors to help young people learn how to use them."
To date, Siemens has granted $3 billion worth of hardware and industrial software programs to U.S. schools. One example is the Siemens PLM Global Academic Program, from which nearly 3,000 academic institutions—from elementary schools to universities—benefit globally.
The impact of the program was amply illustrated last year, when a Siemens employee came into work one Monday morning and announced to his coworkers, "You guys won't believe what I just saw!"
Attending a local science fair that weekend, he'd passed a booth where Ashley Kimbel, then a 17-year-old junior at Grissom High School in Huntsville, Ala., was displaying a prosthetic foot she'd designed for Kendall Bane, a local U.S. Marine veteran who had lost a leg in Afghanistan. Kimbel used Siemens Solid Edge software to create the design; her class had been granted use of the software as part of the Siemens Greenpower Electric Car Challenge, which was mentored at Grissom High by Bane's brother. Empowered by the technology, Kimbel is an exceptional example of how Siemens promotes education and investment in young people in order to create and contribute to a viable and sustainable future for all communities.
In addition to Solid Edge, students have access to programs like Femap FEA, Simcenter Amesim, Tecnomatix Jack, and Plant Simulation—which can all be used for academic work or to support hobbies and passions—through Siemens PLM Global Academic Program. It nurtures the next generation of employees as well as those Siemens employees who are currently advancing their careers and serving society.
"Our business strategy is aligned with our ultimate purpose, which is to bring value to society so that Siemens employees don't have to think about corporate social responsibility as something we do in addition to our day-to-day work," Humpton notes. "It's who we are, and there's such power in that."
Click here for more information.